21/07/2019 (337 letture)
(commenti? | Voto: 0)
Coercizione mentale: Avvistamenti di zombi, come gli unicorni, sono frequenti nella Corea del Nord
Coercizione mentale: Siamo tutti bugiardi
Thierry Meyssan reagisce alla commemorazione degli sbarchi in Normandia, al massacro di Tiananmen e alla campagna per l'elezione del Parlamento europeo. Sottolinea che continuiamo consapevolmente a mentire e congratularci con noi stessi. Ma solo la verità ci rende liberi.
Traduzione automatica
Traduzione voltairenet.org
Coercizione mentale: Il nuovo videogioco Call of Duty e' propaganda della CIA?
Coercizione mentale: Autismo e' bello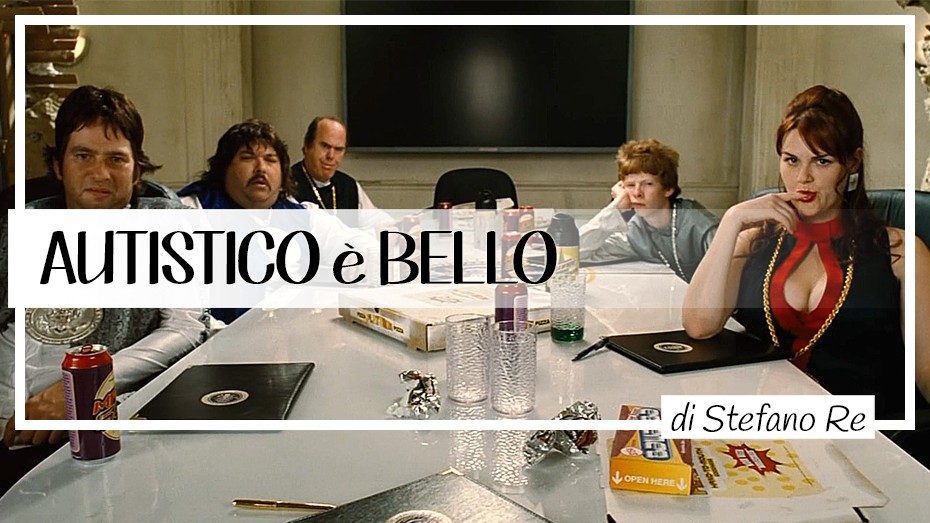 Coercizione mentale: Andare in prigione per una vignetta nella Francia di Voltaire
Coercizione mentale: Il Council on Foreign Relations controlla i principali mezzi di informazione
L'impero americano e i suoi mezzi di informazione
Traduzione automatica
Coercizione mentale: L'illusorio effetto-verita'
Come milioni di persone sono state gabbate dal Russiagate
Coercizione mentale: Dalle armi di distruzione di massa irachene alle armi chimiche siriane
In un rapporto del 1° marzo 2019, l'Organizzazione per la Proibizione delle Armi Chimiche certifica che nell'attacco di Duma (Siria) del 7 aprile 2018 non c'è stato uso di sostanze chimiche vietate; il bombardamento tripartito, intrapreso per rappresaglia da Stati Uniti, Francia e Regno Unito, era perciò ingiustificato: uno scandalo che ricalca esattamente quello delle pseudo-armi di distruzione di massa irachene. Le manipolazioni non finiranno, almeno fino a quando gli Occidentali si fideranno a occhi chiusi dei loro media.
Coercizione mentale: THE ATTACK ON 'FAKE NEWS' IS REALLY AN ATTACK ON ALTERNATIVE MEDIA
These are tough days to be a serious journalist. Report a story now, with your facts all lined up nicely, and you're still likely to have it labeled "fake news" by anyone whose ox you've gored — and even by friends who don't share your political perspective. For good measure, they'll say you've based it on "alternative facts."
Coercizione mentale: LE BALLE DEI CASCHI BIANCHI
Mi sono costretto a guardare il documentario The White Helmets, disponibile su Netflix. È lungo 40 minuti, è tecnicamente ben fatto e racconta una storia molto convincente. È un gran bel pezzo di propaganda, tanto che ha vinto numerosi premi, tra cui l'Oscar per il Miglior Documentario Corto, e i Caschi bianchi stessi sono stati nominati al Nobel per la Pace. Racconta cosa sta accadendo in Siria: dipinge i "ribelli" come i buoni e Assad e il suo governo come il male assoluto.
Coercizione mentale: CONSPIRACY THEORIES THAT TURNED OUT TO BE TRUE: THEORY 10
THE US GOVERNMENT ILLEGALLY SPIES ON ITS OWN CITIZENS
This used to be laughed at as a dystopian fantasy derived from an overactive imagination, Orwell's 1984, and a juvenile distrust of the government. When you claimed "they" were spying on you, people labeled you a paranoid conspiracy theorist, a tinfoil hat-wearing loon.
Even after it was revealed that the NSA has been illegally eavesdropping on us and collecting our cell phone metadata for over a decade, people still hedged on the meaning of it. Yes, they are analyzing our transmissions, but it's under the auspices of national security. "In a post 9/11 world" certain liberties must be sacrificed for the sake of security, right?
Coercizione mentale: CONSPIRACY THEORIES THAT TURNED OUT TO BE TRUE: THEORY 9: SECRET GLOBAL ECONOMIC POLICIES
For years, activists who feared a sinister globalist corporatocracy were told they were being paranoid. Whether you want to call it the New World Order or not: they were right.
In 2013, WikiLeaks released the secretly negotiated draft text for the entire TPP (Trans-Pacific Partnership) Intellectual Property Rights Chapter. It revealed a closed-door regional free trade agreement being negotiated by countries in the Asia-Pacific region, including Australia, Brunei Darussalam, Canada, Chile, Japan, Malaysia, Mexico, New Zealand, Peru, Singapore, the United States, and Vietnam.
Coercizione mentale: CONSPIRACY THEORIES THAT TURNED OUT TO BE TRUE: THEORY 8: OPERATION SNOW WHITE
Operation Snow White is the name given to an unprecedented infiltration of the US government by the Church of Scientology during the 1970s. They stole classified government files regarding Scientology from dozens of government agencies.
Coercizione mentale: CONSPIRACY THEORIES THAT TURNED OUT TO BE TRUE: THEORY 6: OPERATION MOCKINGBIRD
In the late 1940s, as the Cold War was just getting underway, the CIA launched a top secret project called Operation Mockingbird. Their goal was to buy influence and control among the major media outlets. They also planned to put journalists and reporters directly on the CIA payroll, which some claim is ongoing to this day. The architects of this plan were Frank Wisner, Allen Dulles, Richard Helms, and Philip Graham (publisher of The Washington Post), who planned to enlist American news organizations and journalists to basically become spies and propagandists.
Coercizione mentale: CONSPIRACY THEORIES THAT TURNED OUT TO BE TRUE: THEORY 5: CIA DRUG TRAFFICKING
During the 1980s, the CIA facilitated the sale of cocaine to the Crips and Bloods street gangs of Los Angeles and funneled millions in drug profits to a Latin American guerrilla army.
It's convoluted and complex, but it's true.
Coercizione mentale: CONSPIRACY THEORIES THAT TURNED OUT TO BE TRUE: THEORY 3: PROJECT MKULTRA
The CIA ran secret mind control experiments on US citizens from the 1950s until 1973.
It's so true that in 1995 President Clinton actually issued a formal apology on behalf of the US government.
Essentially, the CIA used drugs, electronics, hypnosis, sensory deprivation, verbal and sexual abuse, and torture to conduct experimental behavioral engineering experiments on subjects. The program subcontracted hundreds of these projects to over 80 different institutions, including universities, hospitals, prisons, and pharmaceutical companies.
Coercizione mentale: CONSPIRACY THEORIES THAT TURNED OUT TO BE TRUE: THEORY 2: TUSKEGEE SYPHILIS EXPERIMENT
Between 1932 and 1972, the US Public Health Service conducted a clinical study on rural African American men who had contracted syphilis. The Public Health Service never informed these men they had a sexually transmitted disease, nor did they offer treatment, even after penicillin became available as a cure in the 1940s.
Tragically, it's true. Rather than receiving treatment, the subjects of these studies were told they had "bad blood."
Coercizione mentale: CONSPIRACY THEORIES THAT TURNED OUT TO BE TRUE: THEORY 4: NORTHWOODS OPERATION
The Joint Chiefs of Staff of the US military drew up and approved plans to create acts of terrorism on US soil in order to sway the American public into supporting a war against Cuba.
It's true and the documents are out there.
Coercizione mentale: CONSPIRACY THEORIES THAT TURNED OUT TO BE TRUE: THEORY 1: THE GULF OF TONKIN INCIDENT
In recent years, the mere notion of conspiracy theories has increasingly been stigmatized and ridiculed by mainstream news outlets, internet trolls, and "rational" thinkers. Yet, with powerful revelations by Edward Snowden, Chelsea Manning, WikiLeaks, and generations of intrepid journalists, we now know that many outlandish geopolitical and domestic "conspiracy theories" were and are cold-blooded truths of the modern world. Here are 10 that are well-documented and profoundly disturbing…
The Gulf of Tonkin incident, a major escalator of US involvement in the Vietnam War, never actually occurred.
Non hai ancora un tuo account? Crealo Qui!. Come utente registrato potrai sfruttare appieno e personalizzare i servizi offerti.